Ubisoft has announced it's bringing Game Swing's "new dodgeball multiplayer party game" OddBallers to Nintendo Switch and multiple other platforms next month on March 24.
This party game can be played solo, or multiplayer – and supports up to four players locally and six online.
According to the PR, players will be required to dodge, block and throw items across three unique environments – each of which contains more than 30 different arenas and plenty of minigames. Minigames range from classic modes, last-one-standing to wacky competitions such as shaving a sheep with a lawnmower.
In OddBallers there's only one constant rule: everything is a weapon. Your projectile could be a ball, chicken, or cacti (ouch!). And you'll be required to do this while avoiding environmental hazards such as electric fences and tennis ball launchers.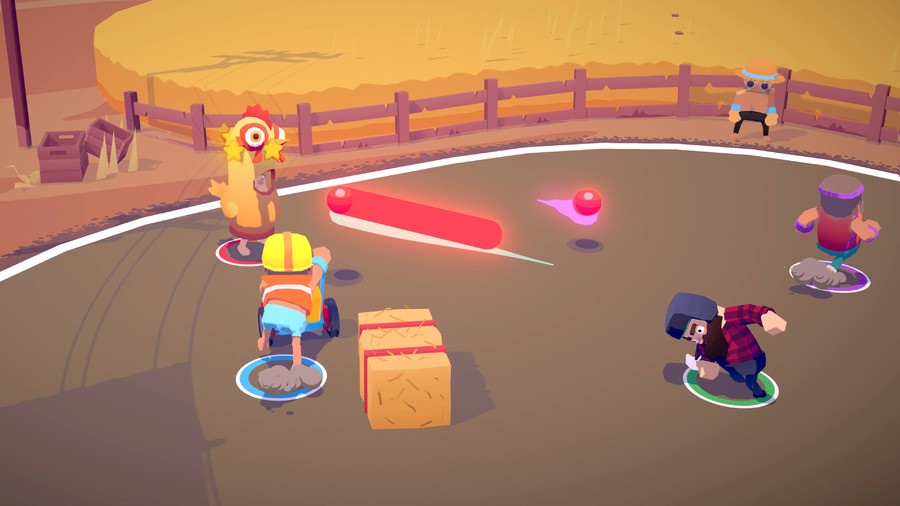 There's also customisation for your OddBallers – offering hundreds of outfits, haircuts and accessories to unlock. The developer Game Swing previously released Stikbold! A Dodgeball Adventure Deluxe on Switch in 2017.
Would you be interested in playing something like this on the Nintendo Switch? Tell us down below.