Wholesome content alert! Get your daily quota here!
It seems that Nintendo of America's president — the one and only Doug Bowser — has written to a cub scout troop recently to congratulate them on earning the "Arrow of Light" rank. No, that's not a Zelda thing that the princess whips out to destroy Ganon once and for all (or until the next game), but is apparently the highest rank a Cub Scout can achieve before ascending to the next level of Scoutdom.
According to Tales From The Collection, the troop leader reached out Nintendo prior to the tangentially "electronic-themed" Blue & Gold Banquet event where the cub scouts would be awarded and requested congratulatory letters for six who were levelling up.
The leader, who posted the story on Facebook (which we're unable to find, unfortunately), reportedly only asked for a response from the company with an official Nintendo letterhead. However, he received back six letters each signed by the highest Nintendo honcho on the American continent with an uplifting message to boot.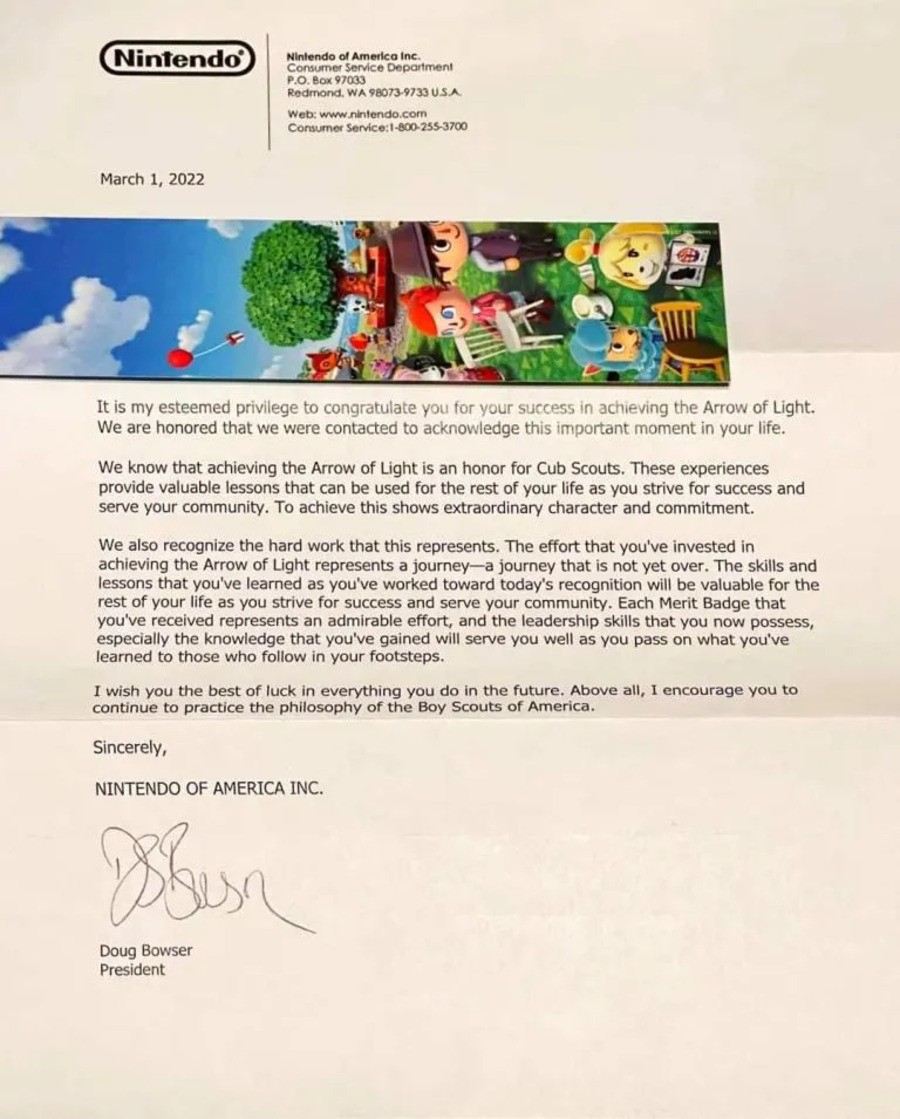 As you can see in the picture above, each of the letters was accompanied by a Nintendo bookmark, too.
An encouraging message, and autograph from Bowser and a natty bookmark? Not bad, eh?
Let us know below which Nintendo exec you'd most like to receive words of encouragement from. A pep talk from Koizumi-san would do us the world of good.