The gorgeous, retro-inspired RPG Eastward will finally be making its way to where it belongs: A physical version, to sit on our nerd-shelves just like its inspirations Earthbound and The Legend of Zelda.
Publisher Chucklefish, developer Pixpil, and physical publishers Skybound Games and iam8bit have all teamed up together to create a special edition of Eastward for the Nintendo Switch, which is available to pre-order now from the iam8bit website for $34.99 / £29.99, alongside Collector's Editions and a vinyl pressing of the soundtrack.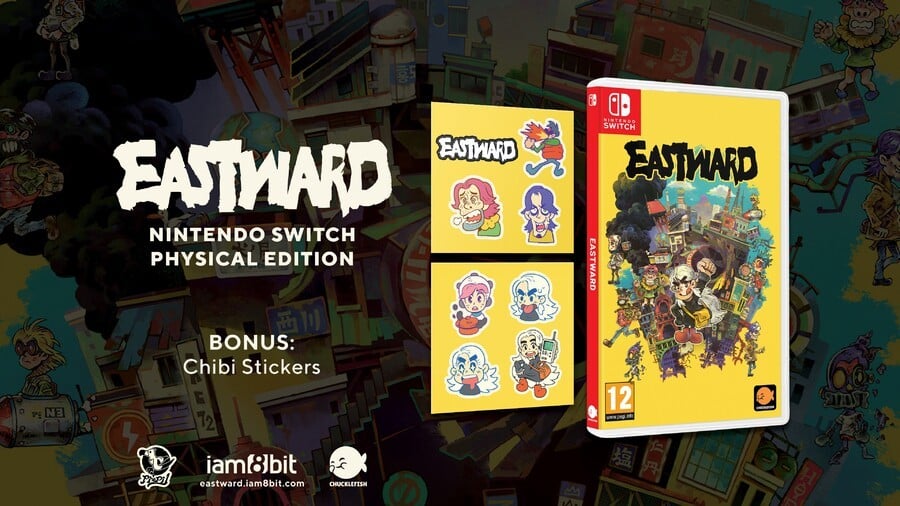 The regular physical edition also includes a chibi sticker pack, but it looks like it won't include a manual, which is a shame for those of us who really love retro guff (but probably for the best — our collection is too big as it is).
The game will begin shipping on May 24th 2022.
Will you be adding Eastward to your collection? Let us know in the comments!